Now scheduling shows for 2018 call (603) 668-8007.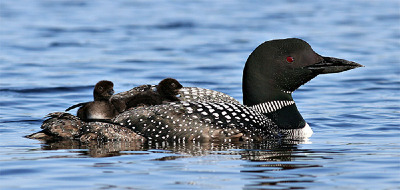 Some of our previous clients and venues:
Nashua Audubon
The Boulders Exeter, NH
Cornith, Vermont
Billerica Library, MA
The Woods Exeter, NH
Kiddie Academie NH The Loon Lady
Havenwood Heights, Concord, NH
Riverwoods, Exeter, N.H.
Merrimack Library, Merrimack, N.H.
Isle of Ledgewood, Milford, N.H.
Birch Heights, Derry, N.H.
Sonshine Preschool, Derry, NH The Loon Lady
Hunt Community, Nashua, NH
Dunbarton Elementary School, NH The Loon Lady
Hancock Library, Hancock, NH
Sanborton Central School, Sanborton NH The Loon Lady
Golden View Retirement, NH
The Harris Center, NH
Thayer Memorial Library, Lancaster, MA
Newton Library, Newton, MA The Loon Lady
Atria Place, Newburyport, MA
Massabesic Audubon Center, Auburn, NH
Alpha Bits Learning Center, Manchester, NH The Loon Lady
The Loon Center, NH
Goffstown Library, Goffstown, NH The Loon Lady
Epping Library, Epping, N.H. The Loon Lady
Carleton-Willard Village, Bedford, MA.
Essex County Ornithological Club, Salem, MA
Seabrook Library, Seabrook, NH The Loon Lady
Colby Sawyer College The Loon Lady & Loonman
Merrimack College, North Andover, MA

J H Whitaker Place, Penacook, NH

Pines of Tewksbury, Tewksbury, MA
Kittery Estates, Kittery, ME

Needham Public Library, Needham, MA

Atria Longmeadow Place, Burlington, MA
Riverun Bookstore/Portsmouth, NH Book event

Gibson's Bookstore, Concord, NH Book event
Poplin Way, Freemont, NH

Bentley Commons, Bedford, NH
Abenaki Country Club NH

Merrimack Library, Merrimack, NH
Pillsbury Free Library, Warner, N.H. The Loon Lady & Loonman
NorthWood Lake Association, NH
Dedham Library, Dedham, MA. The Loon Lady
Wentworth Home, Dover, NH
Birch Heights, Derry, NH
Summer Place, Chelmsford, MA
New London Library, New London, NH Book Event for Morgan Hill Bookstore
Peterborough Library, N.H. The Loon Lady & Loonman
Rainbow Workshop, Assonet, MA. The Loon Lady
Dunbarton Library, Dunbarton, NH
Pearl Manor, Manchester, NH
Hillcrest Terrace, Manchester, NH
Dover Library, Dover, NH